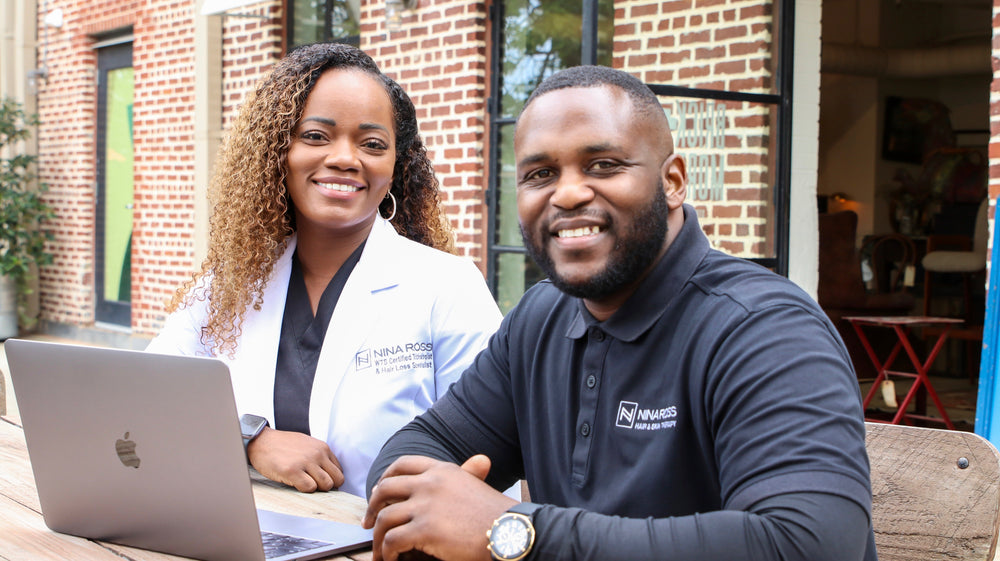 We're Here To Help!
The American Academy of Dermatology has declared Hair Loss (female in particular) to be at epidemic levels. At Nina Ross, we provide a home for people who are seeking data, information and solutions related this epidemic.
Since going through these issues alone can be difficult, we cater to people from divere ethnicity backgrounds who have trouble finding health care practitioners that understand their unique concerns.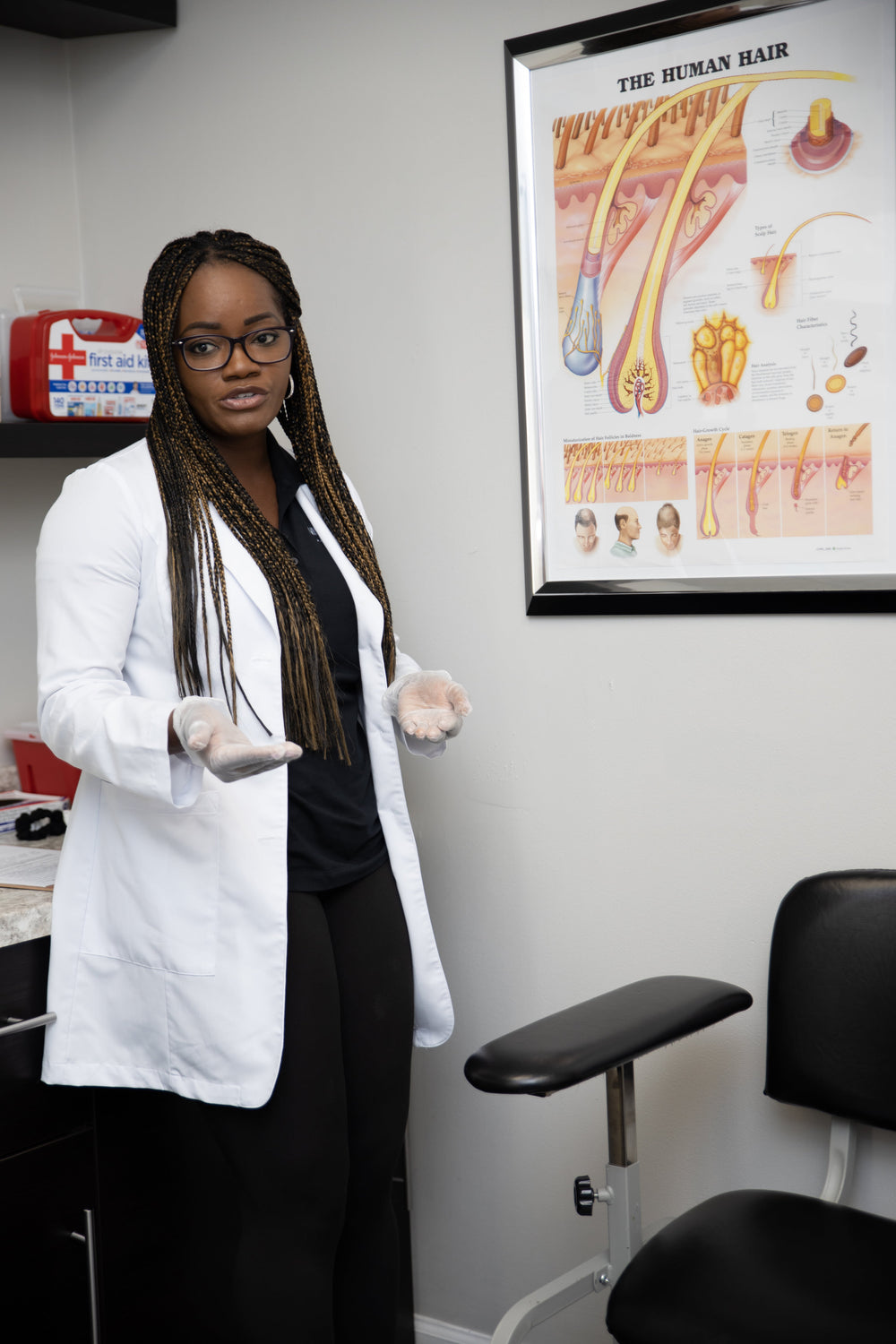 Backstory &
Future
Nina Ross Hair Therapy was founded by Board Certified Trichologist, Holistic Health Practitioner and Master Cosmetologist Nina Ross and Jamaal Lassiter, formerly a Corporate Communications Specialist for an industry-leading Health Research company.
The couple combined their passion for holistic wellness with entrepreneurship and birthed a growing titan in the Trichology industry.
To bring our brand of Hair Therapy to as many people as possible, the company is rapidly expanding into the e-commerce space as well as strategizing toward adding more brick & mortar clinics across the continental U.S. Stay tuned!

Dr. Nina Ross; N.D. Ph.D
Naturopathic Doctor and Board Certified Trichologist
"I'm so grateful to be on the journey of helping people suffering from hair loss while educating and finding solutions to correct what's happening inside the body. With my years of experience and passion for research, I'm able to use various approaches and holistic methodologies to reverse issues and enrich lives"

Jamaal Lassiter
Co-Founder & CEO
"I take great joy and pride in having a business that caters to the under-served. My goal is for every single 'family member' under our care to receive the highest level of service. When you see that "We Care About Your Hair" please believe it's so much more than a slogan; it's our true feelings and we strive to show you how we feel each and every day!"